6th Annual
International

Forest Bathing Day
Saturday, September 9th 2023 
An invitation to guides worldwide to share the practice of forest bathing and forest therapy.  
How To Participate
Guide a forest bathing or forest therapy walk in your region 
Be Guided by attending a forest bathing or forest therapy walk with a guide in your region
Get Outside and take some time to slow down and connect with the land wherever you are whether that be from a forest, an urban park, the sky, the ocean, the desert, the mountains, a backyard or nearby garden. Any and all participation is welcome! 
Share about whatever you end up doing by using the hashtag: #forestbathingday on social media inspire others
History
Forest Bathing Day was born when Forest Therapy Guides Tam Willey and Everett Marshall joined together to promote the idea of simultaneous forest bathing walks all happening together as the focus of their co-created Harvest Project, one of the final requirements of the six-month Forest Therapy Guides Certification training practicum with The Association of Nature and Forest Therapy.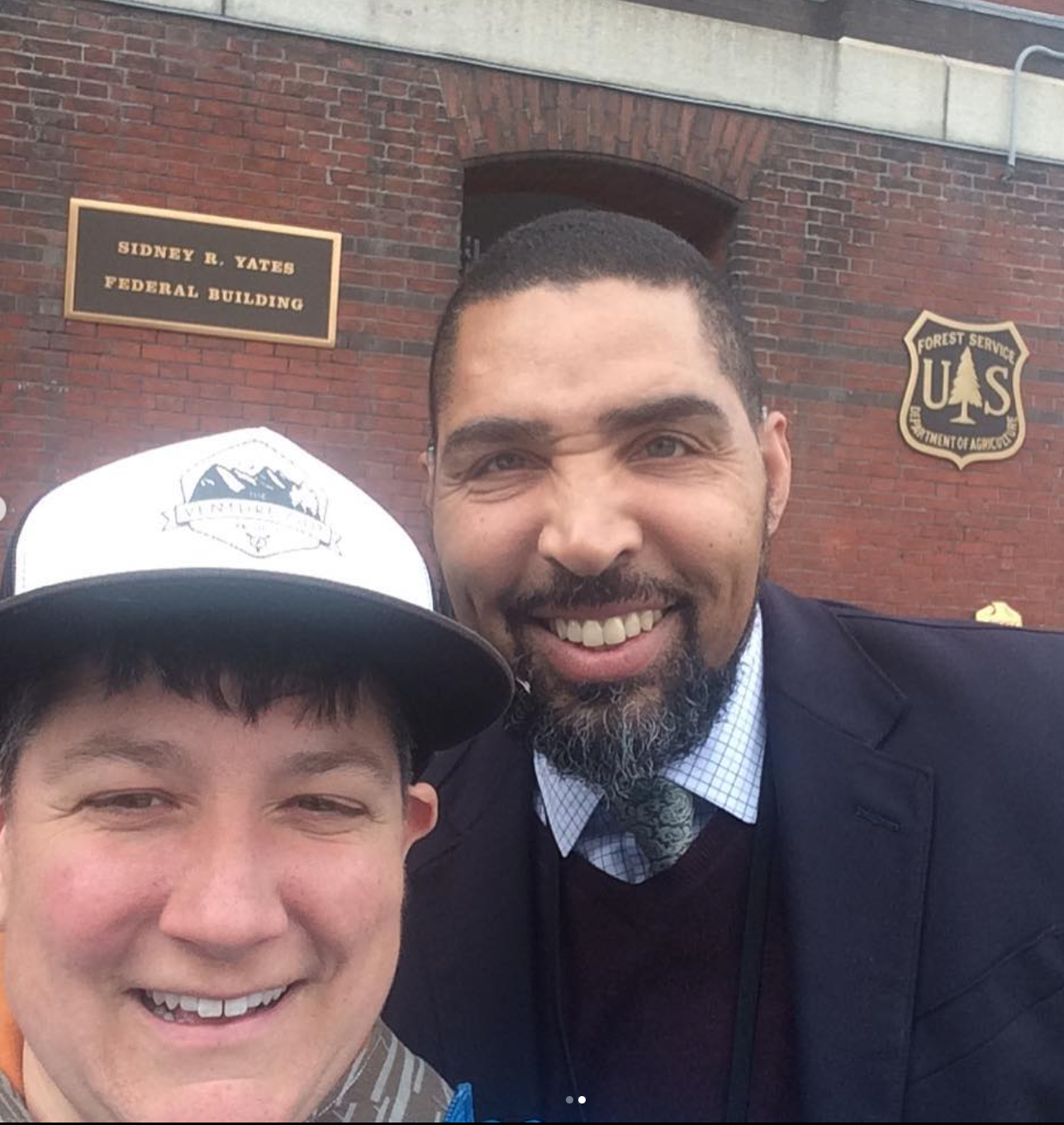 Tam and Everett trained together as part of cohort 15 in western Massachusetts in 2017, completing their practicum in January 2018 and launching the first Forest Bathing Day in September of 2018. While their original vision was to coordinate a set time and day for all guides to begin their walks, International Forest Bathing Day now happens over the course of the second weekend in September with hundreds of guided walks happening across the globe in various time zones with many that just so happen to be simultaneous.

Solo Walk Story co-written by Tam Willey and Everett Marshall in 2017
During their practicum, Tam and Everett sought each other's support for many aspects of their training. The initial idea for Forest Bathing Day developed from a shared experience they had doing a solo walk, a rite of passage ceremony that typically happens from sunrise to sunset where one goes out on the land alone to spend intentional time without food or shelter. The solo walk is a way to mark the completion of the guide training journey.
Tam:

I clicked off my headlamp and sat against a familiar smoke tree, sipping coffee from my travel mug. It was cold enough to see my breath. I collected some leaves and arranged them in a small circle, creating a threshold to mark the spot for where I would cross into the spirit world.

I would travel by foot throughout the day, actively avoiding encounters with other humans. Tuning into my natural surroundings, I would allow my senses to guide me. I would not keep track of time until the sun began to set, and my phone would remain off in my backpack. I would follow the direction of the red-tailed hawk in flight and take note of pointing leaves. I would talk with and listen to trees, and reciprocate the gifts I'd receive along the way. I would fast with the intention to keep my mind and body clear and open to whatever I was to be present to in the spirit world. 

I took my last sip of coffee just as the sky was beginning to brighten. It was time to begin. As I prepared to cross my threshold, I thought of Everett. He too would be crossing into the spirit world any moment now. Even though he would be roughly five hundred miles south of where I would be, I felt comfort in knowing that he too would be moving across the land on his own solo walk. 
Everett: 
When Tam suggested that we plan our solo walks for the same day, the idea immediately resonated with me. Even though the walks are solitary experiences, I felt the same way that Tam did. Just the idea of sharing the journey with someone felt comforting. I knew we were separated by a great distance, but as I crossed my threshold at sunrise, I didn't feel alone. I knew that Tam was thinking of me, just as I was thinking of them.

During the day, however, I experienced something that went beyond just the comfort of knowing - intellectually - that I wasn't the only person out wandering through the woods on a walk in the spirit world. There were moments when my energy began to wane or when my attention to being present on the land faltered. In those moments, there was always something that came to my aid. Once, it was a pristine hawk feather lying on my path, almost as if it had been placed there on purpose. Another time, it was a rising breeze that made the trees around me dance. And on several occasions, I believe it was a mental "push" that I got from thinking about Tam. I don't know for certain the mechanism that created those bursts of energy or focus, but I do know that Tam's presence was there, and that I was thankful for it.
Tam and Everett:
When we returned to our thresholds at sunset, we reflected on our experiences on the land and our thoughts of each other. As planned, we texted that evening just to let each other know that we had returned safely from the spirit world. Later on, when we were able to have a phone call and share a bit about our solo walks, we both acknowledged moments where we became aware of each other's presence on the land.  Whatever the explanation, this experience had a profound impact on us.
The Power Of Connection, No Matter the Distance
 

There is no question that our individual time spent on the land during our solo walks was, for both of us, a transformational experience. We each carried an intention with us as we crossed our thresholds to begin the walk, and during the cycle of wandering and sitting that we repeated from sunrise to sunset, we had direct experience with all sorts of beings. Trees, birds, animals, plants, rocks, wind, and everything else that we physically encountered all served as signs which helped to tell us a story. Interspersed through those immediate and visible signs was something else, something intangible yet impactful. It was the moments when we felt connected to each other across hundreds of miles, and the contribution that those moments made to the story of our walks.
How did those connections from afar happen? Humans are still making progress in revealing these mysteries. Each day, scientists uncover new explanations for phenomena that had previously been mysterious. There are stories about mothers having visceral reactions from afar when their children were in trouble. There are stories of twins aligning with each other's thoughts and feelings. There are those moments in life when we are thinking about someone and we reach for our phone to call them, only to discover that our phone is ringing as they call us. As fields like quantum physics, neuroscience, and psychology converge, we learn more about these phenomena and how they relate to our functioning as human beings and our relationships with one another - even when separated by great distances.


In his book Entangled Minds, Dean Radin makes the following observation: "One of the most surprising discoveries of modern physics is that objects aren't as separate as they may seem. When you drill down into the core of even the most solid-looking material, separateness dissolves. All that remains, like the smile of the Cheshire Cat from Alice in Wonderland, are relationships extending curiously throughout space and time." 

And what of the other beings inhabiting the natural world? What part do they play in the mysterious realm of quantum dynamics? We may not fully know (yet!), but through the work of people like Peter Wohlleben, author of The Hidden Life of Trees, we are also increasing our knowledge of the most ancient living beings on the planet. We are still discovering the nature of the interactions that exist between these ancient beings and examining their sentience with new eyes. Their lives, experiences, and personalities unfold on a scale of time that is far different from our own, but which can all be felt when we open ourselves to a relationship with them. They also have shown the ability to communicate across great distances; perhaps we will discover one day that their connections are not only made through physical means.
While Radin's observation and Wohlleben's work may have not yet been proven beyond a shadow of a doubt, they provide an interesting context for reflecting on how we are all interconnected, and the idea that distance might not be the barrier that many think it to be. It certainly describes many experiences we have with friends and family who are far away; with the beings we encounter in the more-than-human world, and the energy they give us even when we are not in their immediate presence; and with the incredible day of discovery that we shared wandering the forests on our solo walks.

Forest Bathing Day 2018

We, Tam and Everett, are now part of an international community of Forest Therapy Guides all trained through The Association of Nature Therapy Guides and Programs. There are hundreds of us, and collectively we are guiding Forest Therapy Walks year round. Sometimes multiple walks happen on the same day and even at the same time. Across the globe we are sharing the medicine of the forest with those who seek it, and with each other. We also foster partnerships with various land managers and organizations. When we consider the many layers of far-reaching connections that are happening, we are moved by the ever interconnectedness among humans, trees, waters and all the beings of the natural world.

As guides, we are on a constant journey to find and share our medicine, the "secret song" that we share with those who join our walks, the communities we belong to, and the lands that we seek to better nurture. ANFT reminds us that "all medicine is relational...Only through relationships with others can we experience and express our medicine. Each relationship we are in is an opportunity to explore what it is we carry. Our relationships call out to each other's medicines." 
Original flyer from the 1st ever Forest Bathing Day in 2018
Bio
Tam Willey and Everett Marshall are Certified Forest Therapy Guides with The Association of Nature and Forest Therapy. They trained with cohort 15 in Massachusetts 2017 completing their practicum in January 2018. They created Forest Bathing Day as a collaborative Harvest Project inspired by their tandem solo walks.
Tam guides walks in Boston, Massachusetts and beyond and lives in Jamaica Plain, MA. To learn more about Tam, check out ToadstoolWalks.com and AcornPrograms.com
Everett  guides walks in the Chesapeake Bay region and lives in Annapolis, MD. To learn more about Everett, check out: www.ForestTLC.com 

Left to right: Everett Marshall, Carolynne Crawley (former ANFT Trainer and Mentor to both Everett and Tam), Tam Willey (current ANFT Trainer and Mentor) sharing tea at their Forest Therapy Guide Training Intensive in the Berkshires of western Massachusetts, July 2017, Cohort 15